2014. Journalism cultures in various socio-political contexts
June 08, 2022
International conference "Comparative media studies in today's world: journalism cultures in various socio-political contexts"
Working language: English
April 25, 2014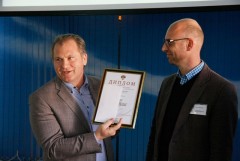 School of Journalism and Mass Communications, Saint Petersburg State University, invites you to take part in the English-language conference in the frame of our 53rd International conference "Mass Media In The Modern World". The conference will focus on comparative media studies and in particular on the challenges in analyzing the media systems of transitive democracies such as Russia.
In 2014, among those who will participate at the Conference are Thomas Hanitzsch (Germany), Barbara Thomaß (Germany), Michal Glowacki (Poland), D.Thussu (UK). There are also prominent scholars from Eastern Europe and Russia invited to the event. With this conference we would like to stress the importance of the comparative research on journalism cultures and functions in today's globalised world, especially within Europe, which can bring us (Western and Eastern Europe in particular) closer to understanding of the interdependences between media and political systems and differences of the perception of journalism functions in various contexts.
The Annual conference of our School is one of the biggest scientific events in the field of journalism and communication studies in Russia, with more than 200 researchers from different countries coming each year to Saint Petersburg to present their research and to participate in expert discussions on current issues of their scientific field.
The Conference is held in cooperation with German House of Science and Innovation in Moscow and Centre for German and European Studies (St. Petersburg State University - University of Bielefeld) .
PROGRAM
LOCATION:
Room 603, 1 Linia 26, St. Petersburg
REGISTRATION
09.30 – 10.00
OPENING OF THE CONFERENCE
10.00 – 10.15 – Prof. Anatoly Puyu, Director of the School of Journalism and Mass Communication, St. Petersburg State University
Dr. Michael Kleineberg, Head of the Information Centre of the German Academic Exchange Service in St. Petersburg (DAAD)
Dr. Nikita Basov, Scientific Manager of Centre for German and European Studies (St. Petersburg State University - University of Bielefeld)
KEYNOTE SPEECH
10.15 – 10.45 – Thomas Hanitzsch, Ludwig Maximilian University of Munich, MAPPING THE CULTURES OF JOURNALISM: THE POWER OF COMPARATIVE ANALYSIS
PANEL DISCUSSION
10.45 – 12.30 – Journalism Cultures in Eastern and Western Europe
Participants: Barbara Thomass (Ruhr University in Bochum, Germany), Maria Anikina (Lomonosov Moscow State University, Russia), Michal Glowacki (University of Warsaw, Poland), Dmitry Gavra (St. Petersburg State University, Russia)
Moderator: Svetlana Bodrunova, St. Petersburg State University
12.30 – 13.00 café break
PANELS
13.00 – 14.00 – Media research projects about journalism cultures: critics and perspectives
Moderator: Daya Thussu, University of Westminster, UK
Markus Behmer, University of Bamberg, MEASURING MEDIA FREEDOM. APPROACHES, DIFFICULTIES AND SOME RESULTS OF INTERNATIONAL COMPARISON
Anke Fiedler, Michael Meyen, Ludwig Maximilian University of Munich, JOURNALISM IN SIX POST-AUTHORITARIAN ASIAN AND AFRICAN COUNTRIES
Maria Anikina, Lomonosov Moscow State University, ROUTINE, NORMS AND VALUES: COMPARATIVE RESEARCH OF PROFESSIONAL JOURNALISTIC CULTURES IN POLAND, RUSSIA AND SWEDEN
Michal Glowacki, University of Warsaw, POLISH JOURNALISTS IN COMPARATIVE STUDIES OF MEDIA ACCOUNTABILITY SYSTEMS IN EUROPE
14.00 – 15.00 – Lunch break
15.00 – 16.00 – Russian media in today's comparative research
Moderator: Sergey Korkonosenko, St. Petersburg State University
Jukka Pietiläinen, University of Helsinki, INDEPENDENT REGIONAL NEWSPAPERS IN RUSSIA – THE ART OF THE POSSIBLE
Dmitry Gavra, St. Petersburg State University, ONLINE JOURNALISM IN RUSSIA: ACTORS, VALUES, PRACTICIES
Sergey Davydov, National Research University - Higher School of Economics, MOTIVATIONS AND MEDIA CONSUMPTION OF OBSERVERS AT ELECTIONS OF THE MAYOR OF MOSCOW IN 2013
16.00 – 17.00 – Journalism functions in hybrid media systems: research and practice
Moderator: Anna Litvinenko, St. Petersburg State University
Barbara Thomass, Ruhr University in Bochum, DISLIMITATION AS A PROBLEM ORIENTATED CONCEPT FOR COMPARATIVE JOURNALISM RESEARCH
Galina Nikiporets-Takigawa, University of Cambridge, NETWORKED RUSSIAN SOCIETY: SOCIAL MOVEMENTS IN THE CONTEXT OF THE INTERNET AND SOCIAL MEDIA
Nina Belyaeva, National Research University - Higher School of Economics, VIRTUAL MAIDAN: A PERSONAL RECONSTRUCTION
Elena Georgieva, St. Petersburg State University, EUROPEANIZATION AND NATIONAL IDENTITY OF THE BULGARIAN MEDIA SYSTEM
17.30 – 18.30 Reception, Room 302
So far no comments