MINTUSOV Igor
August 11, 2011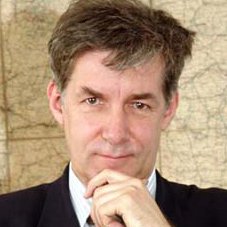 Associate Professor (dotsent)
Igor Mintusov (b.1958) is a political consultant, public relations manager and professional manager of election campaigns. Mintusov is Chairman of the Board of directors of Niccolo M, the first public relations company in Russia.
Throughout twenty years of work, Mintusov has supervised over one hundred Russian and foreign election campaigns. He took a part in the preparation for the Russian parliamentary elections in 1993, 1995, 1999, 2003, 2007 and the presidential elections in 1991, 1996, 2000 and 2004. He has worked in parliamentary elections in Poland (1997), Ukraine (2002, 2003, 2007), Mongolia (2004, 2008), USA congressional elections in Florida and Connecticut (1998), parliamentary elections in Latvia (1998), Slovakia (2002), presidential elections in Mongolia (2001, 2005), Nicaragua (2001), Lithuania (2002).
Education
1980- graduated from the Economic department of Moscow State University of M.V.Lomonosova
Membership in Associations
A member of the:
RASO (Russian public relations association) Vice-president of GR, honorary member, a member of the Supreme expert council
IABC Member of the strategic board of IABC-Russia
Member of the jury of IABC's biggest international competition on public relations of Gold Quill Awards
EAPC (European Association of Political Consultants)
ESOMAR (European Society for Opinion and Marketing Research - the European association of public opinion and marketing research)
WAPOR (World Association for Public Opinion Research - the World association of public opinion research)
IPRA (International Public Relations Association, the International public relations association(ipra)
PRSA (Public Relations Society of America - the American association of public relations)
YPO (Young Presidents Organization - International organization of young leaders)
Member of the board of Trustees of the National award in the field of public relations "Silver Archer"
Expert and member of the Board of directors MSPS (The Moscow school of political studies)
The Chairman of the State certifying commission of the Institute of reputation technologies Art-image
AAPC American Association of Political Consultants
So far no comments