Welcome of The Director
February 15, 2017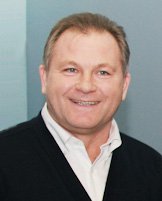 Dear Friends,
Our School is one of the major centers in Russia for education of specialists in Journalism, Public Relations, and Advertisement, as well as the center for media and communications researches. We offer a big range of educational programs, with courses taught both in Russian and English.
Our educational approach is lies in the combining academic traditions of the oldest Russian University, and the high-level professional training with the latest technical innovations adaptation. Our students therefore get a profound knowledge in social, political and philological sciences. There is also a great possibility to make professional internships either on the base of our high-professional TV-Studio that produces 24-hour program for Saint-Petersburg students, or at the Radio Studio, or at the monthly newspaper "Dvazhdy Dva", or get an internship at the portal of student news "Pervaya liniya". We also have student PR-agency and student advertisement agency. Apart from our campus media, we have a big number of media partners who enable our students to make internships in the leading media both in Russia and abroad.
We are proud of being able to offer our students such a wide range of possibilities in getting all-around academic education, and in developing their professional skills. We are constantly working on improving our studying programs in accordance to the rapid changes in the field of media and communications. Thus, in the recent years we started to put more emphasis on media convergence and multimedia journalism, both in our education and research.
My personal domain in research is international journalism, in particular – media pluralism in Western democracies. I have always considered the 'glocal' approach to be one of the crucial parts of the modern journalism education. And now, as a Director of the Institute "School of Journalism and Mass Communications" I still emphasize this approach because of its importance for the international cooperation. That's why we develop English-speaking courses, make a huge work in the field of international MA programs development, enforce academic mobility, both for students and for teachers. These are the important components of the educational process of a person who will have to work in the frame of the rapidly changing globalized information market.
We are looking forward to welcome you at our University!
Prof. Anatoly S. PUYU
Director
So far no comments