St Petersburg University students are laureates of the International PROBA Awards in Communications
September 16, 2021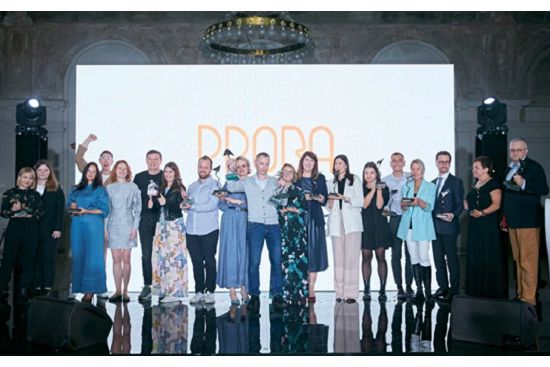 The International PROBA Awards have announced its winners. It is the project of the inclusive environment development in the gastronomic sphere CTRL+ designed by Alena Beliaeva and Vera Skvortsova, graduates of the master's programme 'Advertising and Public Relations'. The two have become prize-winners of the Dmitry Solodovnikov Award in the 'Universities' nomination.
The CTRL+ Project is a non-commercial social initiative aimed to adjust public recreational spaces, in gastronomic shops, in particular, to the needs of customers with visual impairments. The project promotes a favourable environment for full-fledged social life for people with limited visual abilities. According to the authors of the project, inclusiveness as a form of implementing the corporate social responsibility policy in the HoReCa industry will definitely contribute to the growth of loyalty in influential groups of the public.
There are more students and graduates of St Petersburg University on the shortlist of the Awards. Among nominees in the 'Universities' nomination are: Daniil Volkovskii, a student of the doctoral programme 'Advertising and Public Relations'; and the hosting team of the conference of the St Petersburg University Graduate School of Management 'Management of the Future'. Vladislav Kreinin, Senior Vice-President of 'SBER' and a 2010 graduate of the 'International Journalism' programme has become a nominee for the title 'Specialist of the Year'. It is noteworthy that earlier University students repeatedly became winners of the prestigious award. In 2019, a group of students was awarded a prize in the 'Student's PR-Project. The Dmitry Solodovnikov Award' nomination. In 2017, awards were conferred on two graduates of the University: Valentina Golovacheva, who received the award in the nomination 'Effective Grand Prix'; and Mariia Tiupina, whose graduation project in the theory of PR was recognised as the best student's work (Maria was an awardee in 2015 as well). A year earlier, a graduate of the University Polina Bairamova became a winner in the same nomination.
The PROBA Awards were established in 2000. Annually, the best experts, agencies, and projects from the industry of communications receive the awards. Along with Cannes Lions, Global SABRE Awards and Gold Quill Awards, the international PROBA Awards ranks in the National Rating of Communication Companies with the highest gradation rating (class 'A'). The Baltic Weekend International forum in communications included the award ceremony of the contest in the official programme. It was held on 9 September 2021.
So far no comments