Seminar "Specificity of media theory in German academic field" will be held on the 22nd of May
May 19, 2017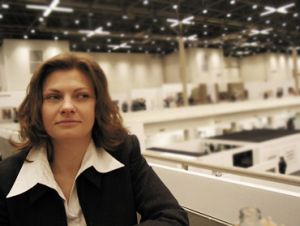 Seminar "Specificity of media theory in German academic field" of Lioudmila Voropai, Dr. phil, Carlsruhe University of Arts and Design, Germany will be held at the Insitute next Monday, 22nd of May.
The event is launched within the framework of International conference AFTER POST-PHOTOGRAPHY that is dedicated to theory and history of photography and visual researches.
When: 22nd of May, Mon., AM 10:40-12:00
Where: Saint-Petersburg, 1-ya liniya V.O., 26, room 416, Institute "School of Journalism and Mass Communications" SPSU.
Registration required! Register here: https://afterpostphotography.timepad.ru/eve...u/event/492855/
Lioudmila Voropai is a curator, art critic and media artist. She studied philosophy at the Russian State University for the Humanities (RGGU) in Moscow and New Media Art at the Academy of Media Arts (KHM) in Cologne. Her curatorial and artistic projects are mainly focused on issues related to institutional critique and fake as an artistic strategy. As an art critic she contributes to XZ Moscow Art Magazine, Art Issue, Logos and other periodicals. She is also a translator and editor of the Russian translations of Jürgen Habermas (Legitimation Crisis), Slavoj Zizek (Parallax View), Giorgio Agamben (State of Exception), Michael Walzer (The Company of Critics) among others.
For more info please visit: http://beta.hfg-karlsruhe.de/en/personen/l...udmila-voropai/
So far no comments