Economic and cultural cooperation
October 05, 2016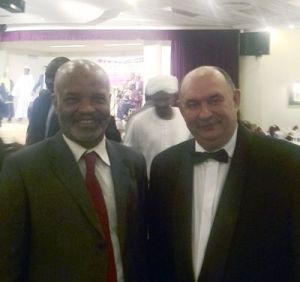 The meeting between Kamal Ismail Saeed, State Minister for Foreign Affairs of the Republic of Sudan, and Sergey Nikonov, Associate Professor at the Department of International Journalism, SPbU, was held in Moscow on September 27, 2016 at the Diplomatic Academy of the MFA.
Economic and cultural cooperation between the two countries was negotiated during the round-table discussion devoted to the 60th anniversary of the establishment of Russian-Sudanese diplomatic relations.
Sergey Nikonov, emphasizing the priority of Russian-Sudanese humanitarian cooperation, noted that in 2015 St. Petersburg State University and the University of Khartoum in Sudan had signed a framework cooperation agreement. Due to this agreement, the Russian students and teachers have visited Sudan and conducted a number of research projects.
For example, Julia Klusova, a student of the Journalism programme at St. Petersburg State University, defended her graduation thesis "Coverage of ethnic and religious conflicts in the modern press of Sudan" in the summer of 2016 after her trip to Sudan as a participant of a university delegation.
'Cooperation between the two countries, including the field of education, can be more active, -says Sergey Nikonov. - We need more frequent contacts not only at the policy level but also at the level of young population of both countries. Development of a greater understanding among the younger generations of our countries is the basis for productive cooperation between Sudan and Russia in the future.'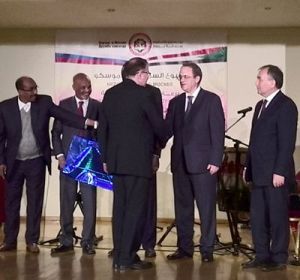 Also as part of the celebrations, Nadir Yousif Babikr, Sudan Ambassador in Russia, and Mikhail Bogdanov, Deputy Minister of Foreign Affairs, awarded Igor Gerasimov, Associate Professor at the Faculty of Oriental Studies, SPbU, for their contribution into development of Russian-Sudanese diplomatic relations.
Diplomatic relations between the USSR and Sudan started in January 1956. There were certain ups and downs between the two countries over the past sixty years. Today Sudan actively demonstrating interest in implementation of joint projects in the oil and gas sector with the participation of Russian companies, as well as increase of trade flow between the two countries.
So far no comments