Conference "Russian media studies in the international context"
March 19, 2013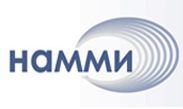 International conference "Russian media studies in the international context"will be held on May 23-24, 2013 at the School of journalism and mass communications of Saint-Petersburg state university, organized by SJMC, by the Faculty of journalism of Moscow State University, and the National association of mass media researchers.
Fields for discussion:
Comparative media studies: directions and trends of development;
Russian universities in the international ratings of media research;
Cooperation with foreign partners: forms and effectiveness;
Promotion of Russian research of journalism and media in the foreign academic community.
The programme of the conference will be formed based on the received applications and will be announced on the websites of SPbSU School of journalism and mass communications (www.rus.jf.spbu.ru), MSU faculty of journalism (www.journ.msu.ru) and NAMMI association (www.nammi.ru) after May 1, 2013.
Address where conference is held: Graduate school of journalism and mass communications at SPbSU. 199004, Saint-Petersburg, VO, line 1, 26.
For participation in the conference, please send the application (see the form) to e-mail nammi-spb@mail.ru .
During the conference there will be possibility to join NAMMI (individual annual membership costs 1000 roubles).
Participants are given the possibility to make a publication –an abstract or an article (see the requirements).
Applications and texts for publication are accepted until April 20, 2013.
Theses will be available on the NAMMI website from May 15, 2013.
Booklet of articles will be published before the conference and distributed among authors during the conference. When the conference is over the booklet will be posted on the site of NAMMI in PDF format.
The programme committee of the conference will make the decision on accepting papers for publication.
Application form
Surname
First name
Patronymic name
Science degree
Academic title
Place of work, study (full name)
Position (name of department)
Telephone number with city code
E-mail
Subject of report or message
Home address with zip code
Form of participation (face-to-face/ virtual)
Technical equipment necessary for presentation
Requirements for publication materials
THE TEXT SIZE
ABSTRACTS – UP TO 1800 SYMBOLS WITH SPACES
ARTICLES – UP TO 10 000 SYMBOLS WITH SPACES
Information about authors (author's details) ("heading") and title.
THE HEADING is left aligned.
Please, indicate your name, patronymic name and surname fully in direct order, upright font - character size 14.
The full name of your organization (e.g. not SPbSU but Saint Petersburg State University) – font italics (cursive), character size 12.
The title of the work: small letters, thick (bold) type, character size 14.
The main text
Without shift.
Left margin – 3 cm, right margin – 2 cm.
Left aligning.
Interlinear interval - 1,25.
Interval between paragraphs - 0.
Paragraph indention - 1,25.
It is desirable not to use tables and schemes. If necessary the schemes are attached as a separate file.
Please, format the main text in the following way:
Use italics only for text examples;
The key theses or conceptual accent must be highlighted like this (spacing inter-letter) – w o r d
Please, do not use hyphen instead of dash! The dash must be like this: –
Please, use only non-breaking space where it is needed (between initials and surname, also in the list of literature between preposition and the word in the title, between number and letter etc.).
Non-breaking space is made with simultaneous pressing of three keys: Ctrl+Shift+space (if you switch on the option "non-printing characters" you will see a small circle between the upper part of the letters. EXAMPLES: A.A. Ivanov, Moscow, 2012.)
References and list of literature (only for articles)
Page references are not admitted! The standard of inter-textual references is following: , example: .
• Section "Literature" is executed in alphabetical order, numbered, Times New Roman, character size12, the author in italics, traditional succession (Author A.A. Name, City, Year Page of citation).
SJMC sciendific (academic) department tel. (+7)812-328 46 48.
Travel and living costs are the responsibility of each participant.
We are giving information on "Accommodation in St Petersburg" which you can use to reserve rooms yourself.
«Accommodation in St Petersburg»
Hostel "Avantage". avantage-hotel.spb.ru
VO, line 1, 24 (10 min by foot from metro "Vasileostrovskaya" and is the neighbor of GSJMC);
VO, line 2, 21 (7 min by foot from metro "Vasileostrovskaya" and is next to GSJMC)
Mini hotel "Domik in Colomna" www.colomnahotel.ru
Address: Griboedov canal, 174-A (metro "Sadovaya/Sennaya/Spasskaya") 10 min by minibus taxi from metro. You can also take minibus taxi from Moscow railway station)
Mini hotel "Zolotaya seredina" www.retrohotel.ru
Address: Grazhdanskaya street, 16 (next to the metro "Sadovaya/Sennaya/Spasskaya")
Hotel chain "RA". http://group-ra.ru/
(metro "Ligovskiy prospect", "Vladimirskaya/Dostoevskaya", "Ploshchad Vosstaniya/ Mayakovskaya", 7 min from metro; not far from Moscow railway station); Economy class hotel on Kuznechnaya street, 19, hotel "RA Kuznechny 19", hotel "RA Tambovskaya 11".
All questions concerning accommodation and reservation must be directed to the chosen hotels.
E-mail for questions on participation in the conference: nammi-spb@mail.ru
Coordinator from SPbSU – Viktoria Vladimirovna Vasilyeva
Coordinator from MSU – Anna Aleksandrovna Gladkova
So far no comments