Admissions of international applicants to fee-paying contractual places are open at St Petersburg University
February 12, 2019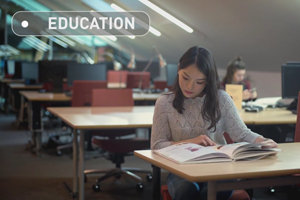 Starting from 1 February 2019, the St Petersburg University International Admissions Office accepts documents from international applicants to bachelor's, master's, specialist's degree and doctoral programmes (contractual places).
All applicants, irrespective of the chosen programme and mode of study, must upload their documents to their Personal Accounts. The access to Personal Accounts is granted from 1 February to 6 July 2019.
Bachelor's and specialist degree programmes
Applicants looking to be accepted to bachelor's and specialist's degree programmes must pass on-campus admissions tests. To plan your trip to St Petersburg in advance, we recommend you to look up the schedule.
Master's and doctoral programmes
Admissions tests for applicants to master's and doctoral programmes are held by correspondence in the form of a competitive selection of documents (portfolios). The portfolio must include a motivation letter, documents confirming the applicant's academic level and the level of proficiency in the language, in which the educational programme is taught, as well as additional individual achievements (if any). Applicants to the master's degree programme "Advanced Mathematics" must also pass an interview organised for candidates who have scored at least 40 points.
Applicants to doctoral programmes must submit, in addition to the motivation letter, a description of their planned research project, a CV and an abstract of their master's thesis.
Please note
For any questions please contact us by phone +7 (812) 363 66 33 or e-mail admission@spbu.ru. You may also visit our International Admissions office in person. It is located at 9 Universitetskaya Naberezhnaya, St Petersburg.
Please note that St Petersburg University organises Open Days for international applicants throughout the year. Such events are held both on-site and online. By visiting them, you can learn the information you need and prepare yourself for the University admission procedure.
So far no comments