A meeting with the students' delegation of the University of Amsterdam was held in St Petersburg University
August 16, 2018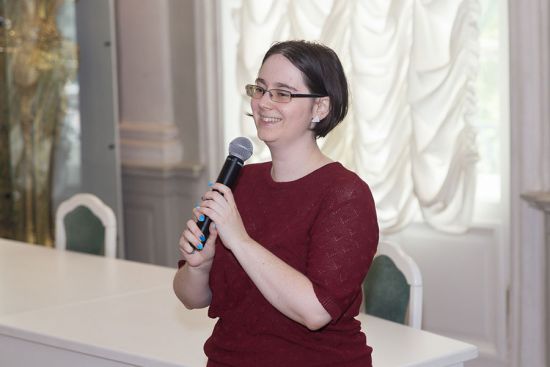 Within the framework of their trip across Russia, the purpose of which was to study the differences in the corporate culture of Russia and the Netherlands, students from the association of communication sciences «Mercury» visited St Petersburg University.
The students talked with specialists in international exchange and teachers of the Institute «Higher School of Journalism and Mass Communications» of the University. Also, an associate professor of St Petersburg University Anna Smolyarova read a lecture on the current state of the media in Russia to the Dutch students. She noted that the University of Amsterdam holds a leading position in the ranking of European universities engaged in the development of communications.
«This is a strong school of communication studies, the university has quite large laboratories that work with large data in the field of media, as well as with computer methods in investigating journalism communications,» Anna Sergeyevna commented. «It is interesting that the delegation included not only students studying journalism but also PR specialists and experts working with media agencies. In this, the University of Amsterdam is similar to St Petersburg University, and unlike other European universities where research and practice are severely divided and there is no such combination of journalism and applied communications. They are close to us in an institutional way, so the idea of ​​what and how to teach students should be comparable. Therefore, in the future I would like to develop cooperation with the University of Amsterdam so that our students-journalists can go there on an exchange.»
Anna Smolyarova added that the close relationship with practice is the main feature of the Institute «Higher School of Journalism and Mass Communications» of St Petersburg University. The university has an outstanding experience of interaction with employers in completely different forms, including participation in the evaluation of diplomas, which can be of interest to foreign colleagues.
So far no comments