Students from Oslo will visit SPSU
September 28, 2017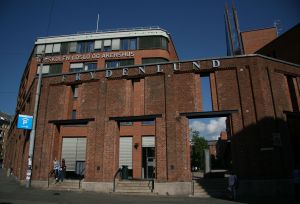 On the 4th of October Institute "High School of Journalism and Mass Communications", SPSU, will host students from Oslo and Akershus University College, Norway.
Everyone is welcome!
To whom it may apply: to those who are interested in Norway, in Norwegian educational system, in country's cultural life, and to those who are willing to gain new knowledge, contacts, and friends!
Meeting will be held on Wednesday, the 4th of October, room 503.
The meeting language is English.
About Oslo and Akershus University College: https://www.hioa.no/eng/
Picture: commons.wikimedia.org
So far no comments