Media Edge Weekend will gather professionals in media and communication fields
November 21, 2016

The event includes scientific conference in the field of media and communications, and the final stage of professional competitions Vmeste - Radio and Vmeste - Media (in the framework of Vmeste Media Festival). The focus will be made on a discussion of local media problems in the boom, and simultaneously in the crisis media market conditions.
What will happen: more than 25 different master classes, workshops and presentations, with professional Russian and foreign journalists and representatives of the industry, dedicated to the crucial aspects of media production technologies.
Dates: November 25-26th, Friday-Saturday
Organizers: SPSU, Independent Radio Broadcasting Fund
Partners: the global network for the media industry HackPack.press (USA), Russian news agency TASS
Experts: journalists, media business representatives.
Online registration is required!
Please register here: https://hackpack-press.timepad.ru/event/406547
Attention! In order to get to the event guest should show passport or ID-card.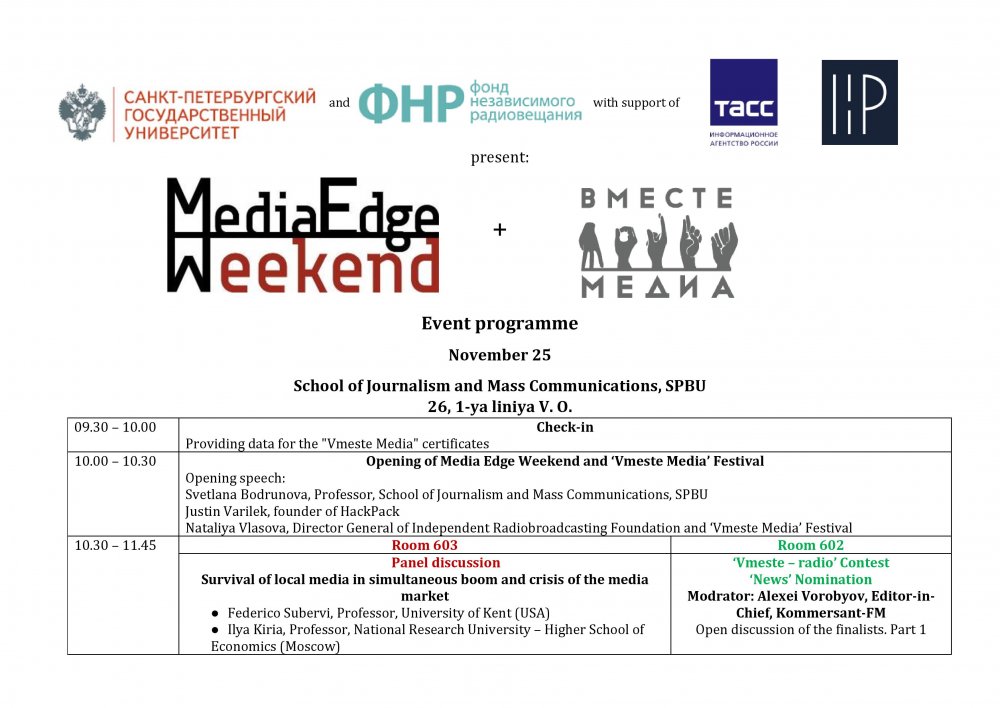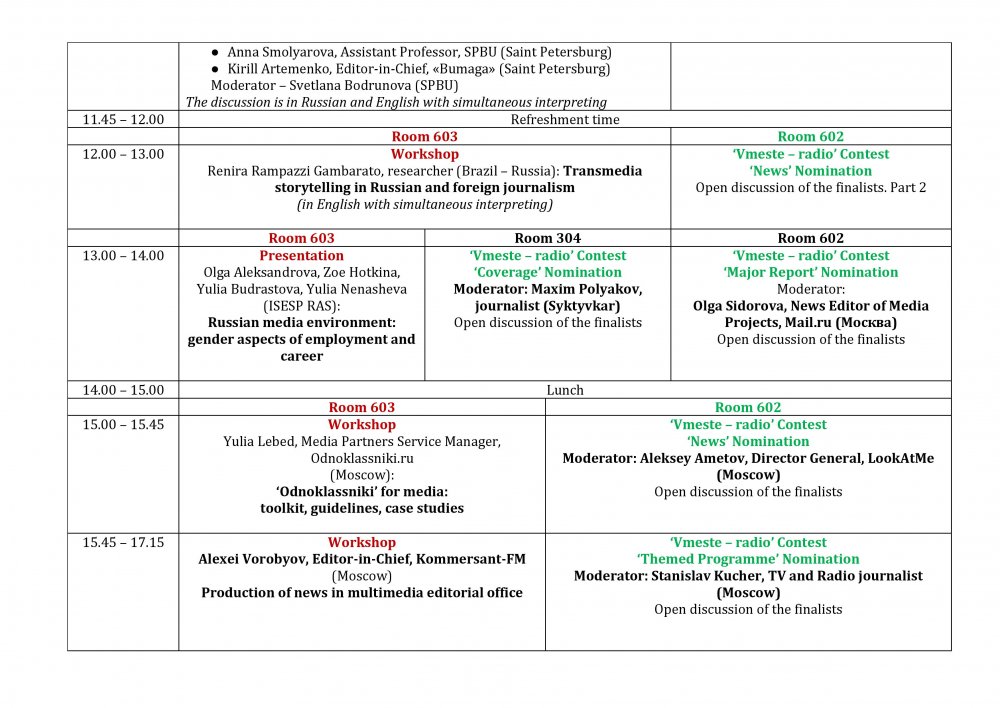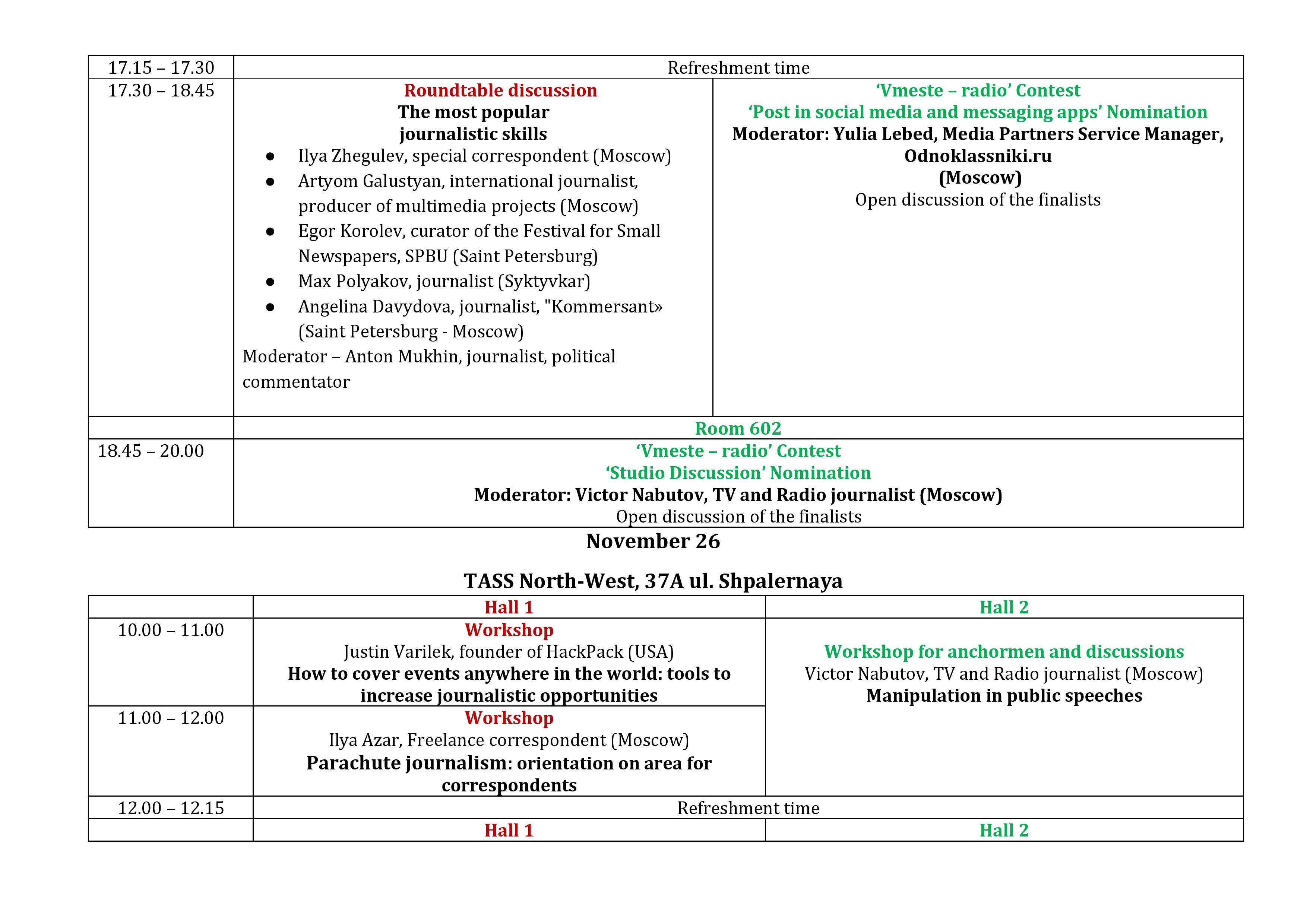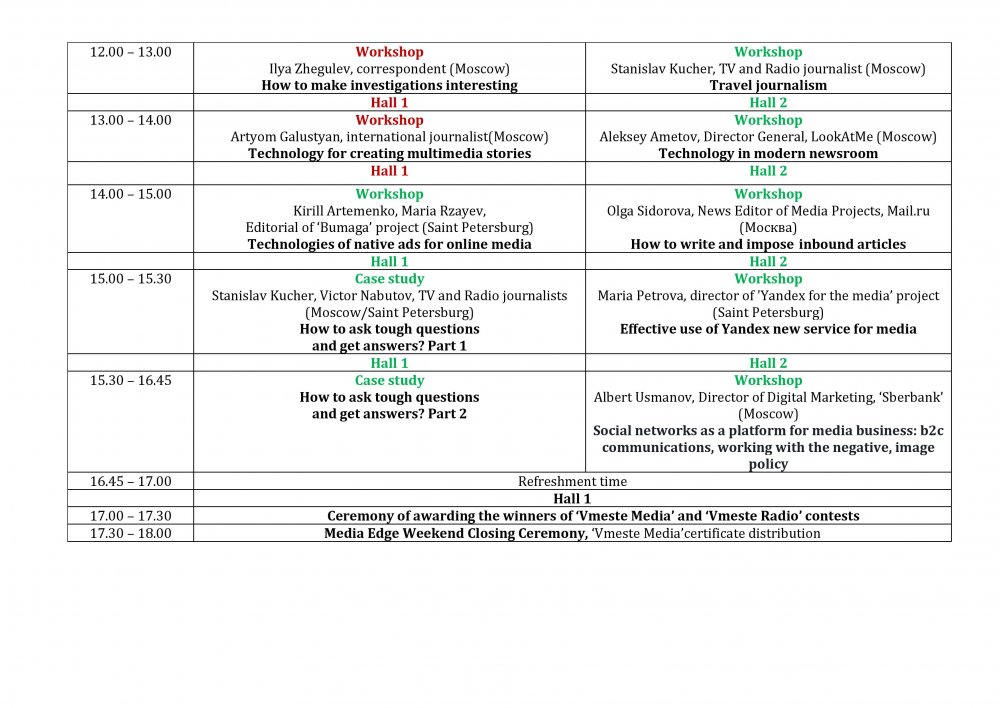 So far no comments