Scholars from St Petersburg University publish an international multi-authored monograph on digital communication amid the pandemic
September 29, 2021
Routledge Taylor & Francis Group, a British publisher, has released a multi-authored monograph 'COVID-19 in International Media. Global Pandemic Perspectives'. The book includes a chapter on the coverage of COVID-19 by Russian-speaking social media users from China and Italy.
The study 'Bloggers against Panic: Russian-speaking Bloggers in China and Italy Reporting about COVID-2019' was conducted by St Petersburg University Associate Professors Anna Smoliarova and Ekaterina Sharkova, as well as Assistant Professor Tamara Gromova. The chapter summarises the results of a study of digital communication amid the pandemic.
'Our study turned out to be more than ever useful taking into account the emergence of new phenomena amid the pandemic: infodemia and datademia,' said Associate Professor Ekaterina Sharkova. The term 'infodemia' proposed by the World Health Organization reflects an oversupply of information that makes it difficult for people to find reputable sources and reliable information. Further, datademy is defined as a plethora of different data that has influenced media coverage of the pandemic.
The researchers emphasised the media representation of the pandemic based on the analysis of the communications of bloggers. They developed and tested the methodological approach of 'actor mapping' on social media. Also, they built up a database of blogs of Russian-speaking emigrants about coronavirus and identified opinion leaders. The authors defined the messages as 'emotional' or 'informative'. In particular, it was concluded that contrary to expectations, informative posts constitute 44.5%, which is a significant part (median value of informative posts among users equals 50%). The part of emotional posts in China is significantly lower than in Italy: the median value of emotional posts is 45% among Chinese bloggers while it is 63.8% among Italian bloggers. In addition, criticism and accusations against certain target groups were considered separately.
The book also includes chapters written by scholars from China, the USA, Great Britain, New Zealand, Spain, Turkey, Vietnam, Serbia, Indonesia and Cyprus. The monograph was edited by US researchers: John Crothers Pollock, a sociologist and public health expert; and Douglas Vakoch, Emeritus Professor of Clinical Psychology at the California Institute of Integral Studies.
The study was carried out within the scope of a grant from the President of the Russian Federation for state support of young Russian researchers — candidates of science in 2020— 2021.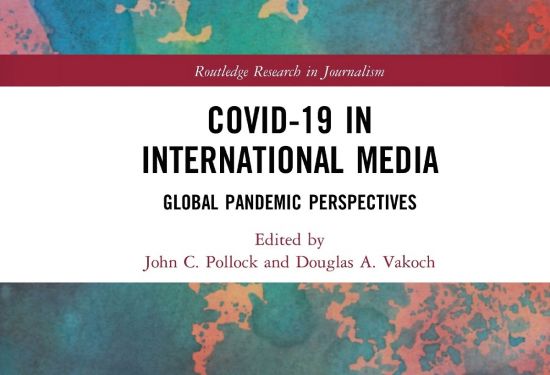 So far no comments